Long, warm days, open stretches of beach, friendly turtles and even friendlier locals, the Southern Great Barrier Reef is alive with energy. From unique dining experiences and amazing animal encounters to hidden pockets of peace and tranquillity tucked among inviting towns, Queensland's coastline offers visitors a world just waiting to be discovered. To help keen adventurers make the most of their time, here's a 7-day itinerary to the stunning Southern Great Barrier Reef, from the beach to the bush and back again.
Day 1
Arrive into Bundaberg in the morning, climb inside your hire vehicle and make a beeline for Indulge Cafe. Here you'll find creative plates of food that are just as delicious as they are beautiful. The menu is crafted around fresh, local and seasonal ingredients, offering visitors the chance to truly taste the flavours of the region. Now you're fuelled up, it's time to drink the flavours of the region, courtesy of a guided tour of the Bundaberg Rum Distillery . It's a fantastic opportunity to learn how a few regular locals turned a sea of unwanted molasses into a thriving global business (and try a few cheeky samples too!)
Grab a late lunch at local favourite, Grunske's By The River , for the freshest seafood in Bundaberg and gorgeous views of the mighty Burnett River . Sample fresh prawns, lobster, Morton Bay bugs, oysters, crab and more, in Grunske's warm, welcoming environment. After lunch, climb aboard an all-terrain segue and take a guided tour with the locals from Segue Bundy , winding along the Bargara coastline, taking in sweeping ocean views and learning about Bundaberg's rich history.
As the sun begins to set, it's time to make a visit to the Mon Repos Turtle Centre where visitors are educated on the unique and fascinating life cycle of turtles. Then, join a ranger on the beach to watch majestic turtles lay their eggs or help guide tiny little hatchlings down to the water's edge, sending them off on the start of a very big adventure! Be sure to pre-book tickets so you don't miss out. Spend the night at The Point Resort in Bargara, offering beachfront accommodation and the ability to make the most of those stunning Queensland sunrises (and maybe spot a turtle hatchling or two!)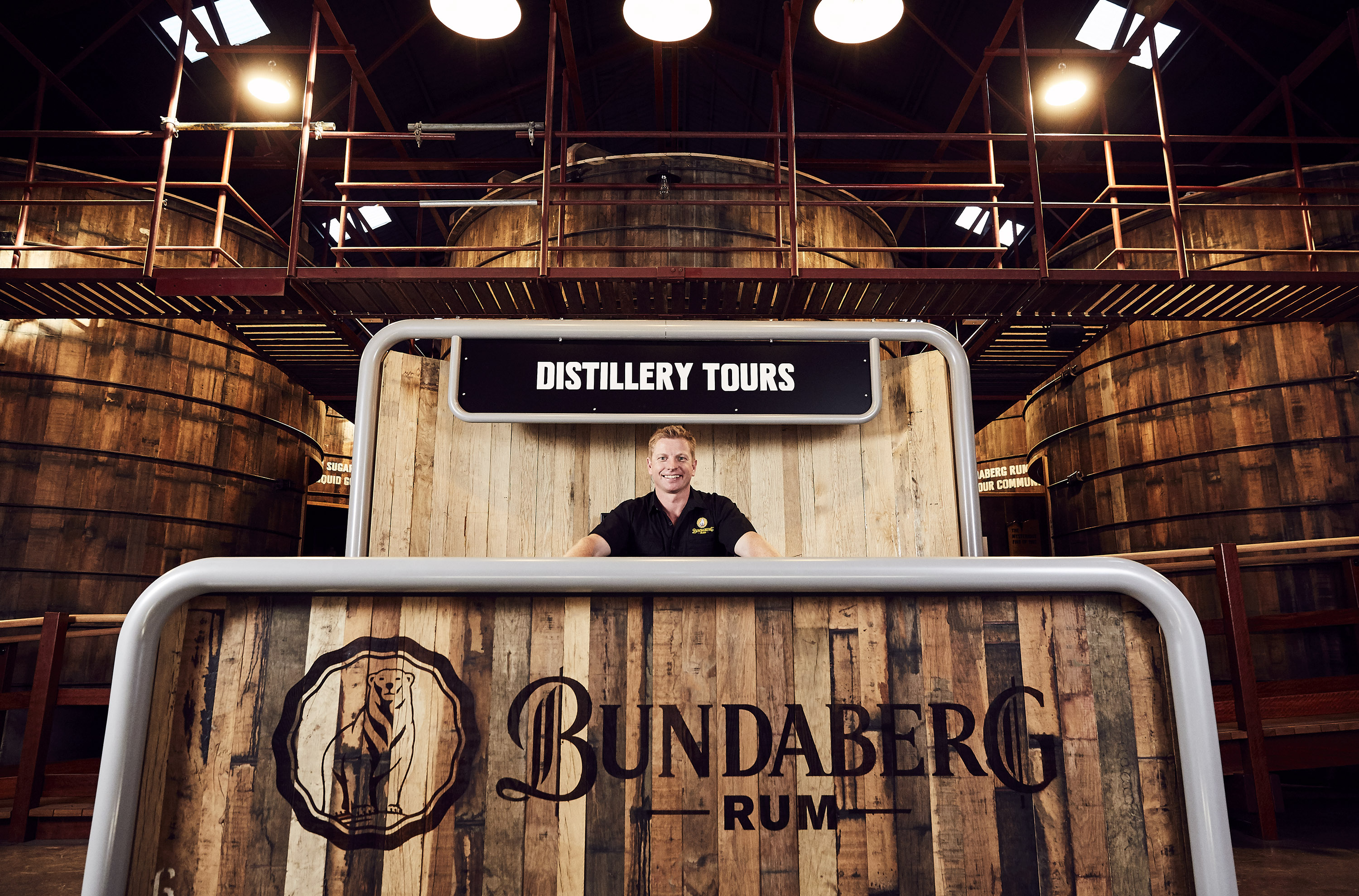 Day 2
Rise early and climb aboard a luxury catamaran bound for the Southern Great Barrier Reef with Lady Musgrave Island Experience. Spend 4 1/2 hours exploring the reef under the golden Queensland sunshine, plunging into perfect blue water, brightly coloured fish glimmering along the coral. Lose track of time snorkelling, making friends with turtles and fish of all shapes and sizes. Learn about Lady Musgrave Island's unique ecosystem on a guided tour. Peer through the glass bottom boat, spotting huge fish and coral systems then tuck into a well-deserved lunch.
Back on shore, make a visit to c5ive Bistro . Located near the Bargara Esplanade, the menu boasts modern bistro fare, including grain-fed Angus beef, the freshest local seafood, slow-roasted pork belly, vegetarian options and even a creatively named menu to keep the little one's happy.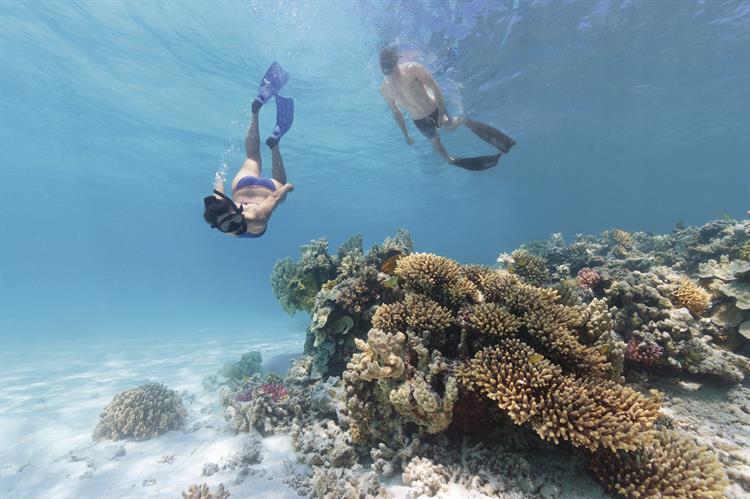 Day 3
Climb back in the car and make your way from Bundaberg to Agnes Water , an hour and a half journey with plenty of fresh fruit and veg stalls to stop at along the way. On arriving, visit 1770 Getaway for brunch. The Garden Cafe is tucked away among a gorgeously lush, tropical setting. With a laid-back vibe, delicious menu, great coffee and too-good-to-resist cake cabinet, you'll feel like your beach break has gone to the next level.
After brunch, it's time to visit the Paperbark Forest, a very short drive from the cafe. Be sure to pop on some bug spray then set off through the bush to discover the trail, skipping between stepping stones raised above the forest floor. With creeping vines, a wooden boardwalk, the sounds of local wildlife and majestic paperbark trees, the forest feels straight out of a fairytale. Afterwards, jump in for a swim at Agnes Water Beach or hire a kayak from Liquid Adventures and explore from a different angle or join a surf lesson with Reef 2 Beach Surf School .
By now you should be ready to sample the local fare, so pull up a seat with a million-dollar view at 1770 Beach Hotel and get stuck into a late lunch and a nice cold drink. End the day aboard the local amphibious vehicle, the LARC!, for a sunset adventure. Watch the sun bounce off the water, spot turtle nests and stingray's in the shallows while learning about the fascinating history of the area. Catch a late dinner at The Tree then crawl into your very comfortable bed at Sandcastles 1770.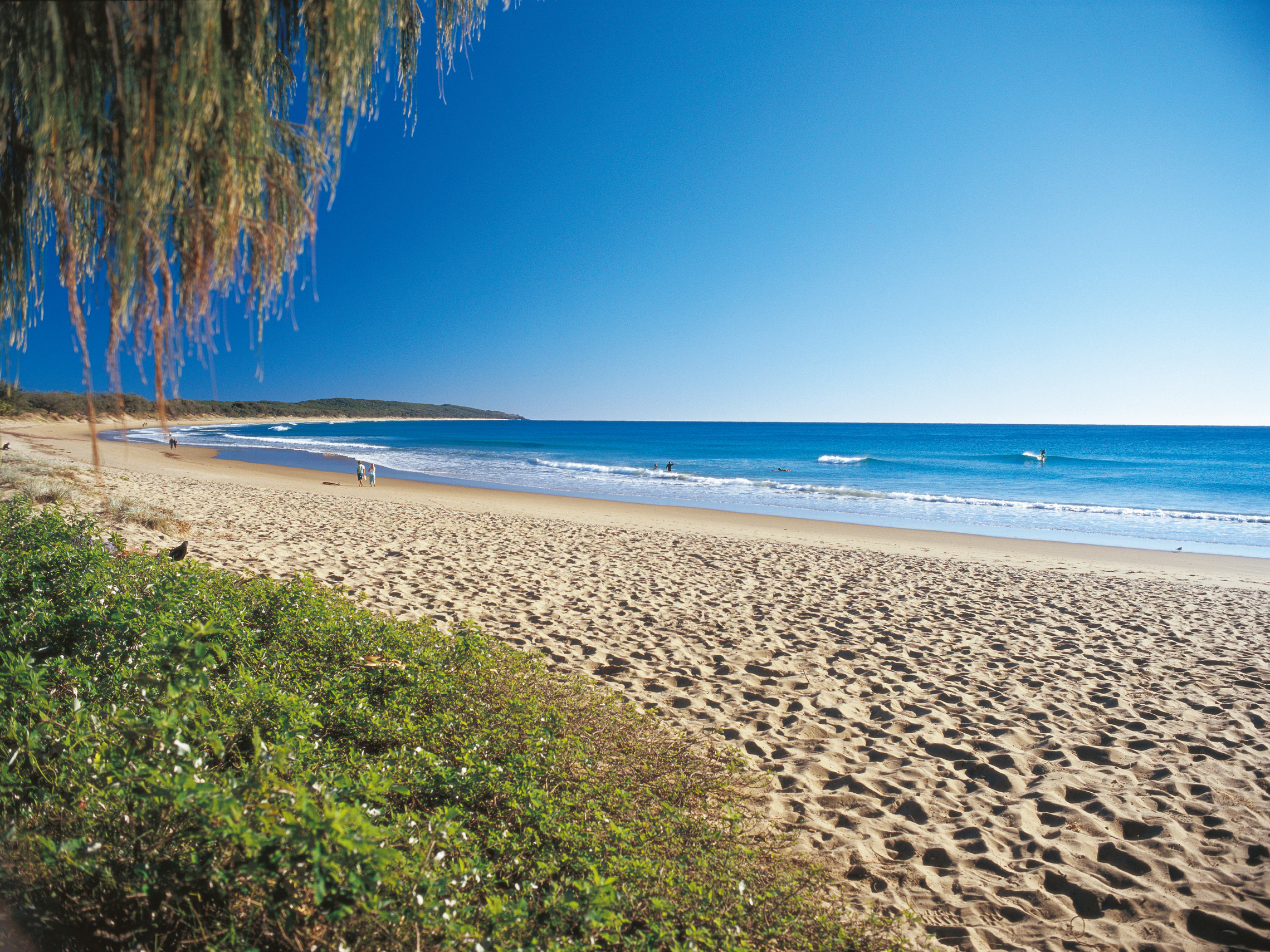 Day 4
Start your day with the 1770 Butterfly Walk , starting at the Captain Cook Monument before winding its way along the coastline. The easy walk should take around 15-20 minutes and comes alive with hundreds of thousands of Blue Tiger Butterflies from March to June each year. Jump in for a swim afterwards then climb back in the car and set off on the 2 1/2 hour drive to the Capricorn Coast.
Pass through Rockhampton, waving at the famous bulls dotted around town, stopping to grab lunch at Headricks Lane . Settle into the cosy, modern, welcoming interior then peruse the menu. Share small plates of buttermilk fried chicken, sticky beef short ribs and braised lamb tacos or tuck into their wagyu beef cheeseburger, all to yourself.
Continue on through the Queensland bush to Byfield, arriving at the gorgeous Byfield Cabins, where the whole world feels far away. Settle in front of the fire with a cup of tea and a good book, cosy up and watch a movie or explore the area with a bushwalk or bicycle ride. When you feel your tummy start to rumble it's time to visit Ferns Hideaway Resort for a delicious dinner and entertainment. While co-owner Gen makes sure you're fed and watered, her husband Marto will have you smiling, dancing and singing along with his live music set. Later, retire to your cabin, cosying up in bed, shrouded beneath dreamy netting, fire crackling in the background.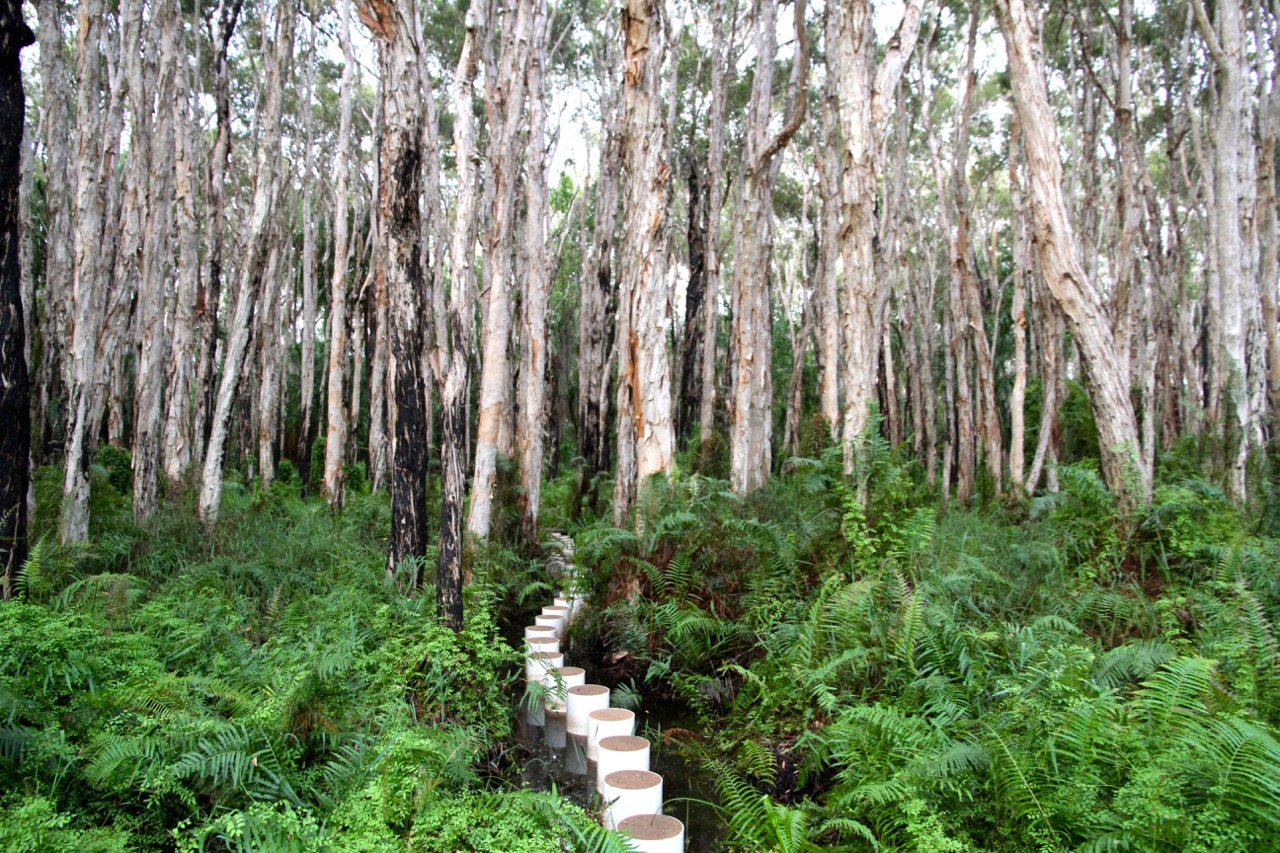 Day 5
Wander down to Waterpark Creek and set off for a morning kayak, marvelling at the long limbs of trees reaching out over the glassy water. Mirror-like reflections throw shades of blue and puffs of cotton candy clouds across the water, the gentle drops of water from your paddle and chatter of noisy birds breaking the silence. When you're done, it's time to make your way to Yeppoon with a few stops along the way.
Pop into the Byfield General Store for a cup of coffee accompanied by a freshly baked scone with jam and cream. Visit world-renowned potters Steve Bishopric and Sue McBurnie at Nob Creek Pottery, pausing to marvel at the huge range of pottery, jewellery, artwork and more. Say hello to a sugar glider and snap a selfie with a roo or two at Cooberrie Park Wildlife Sanctuary , where the animals are provided sanctuary and, where possible, rehabilitation for release.
In Yeppoon, it's time to explore the area, starting at Lure Living for a coffee and sweet treat. Cross the street to Coastal Funk , creators of insanely good soy candles and gorgeous homewares of all shapes, sizes and textures. Check out the larger-than-life street art murals hidden in the multi-storey carpark or simply go for a walk along the beach. End the day with a fantastic glass of wine and delightful dinner at Vue Wine Bar & Restaurant , where the consumption of fried cheese is encouraged, before stealing away to your ocean-view room at hilltop stop, Salt .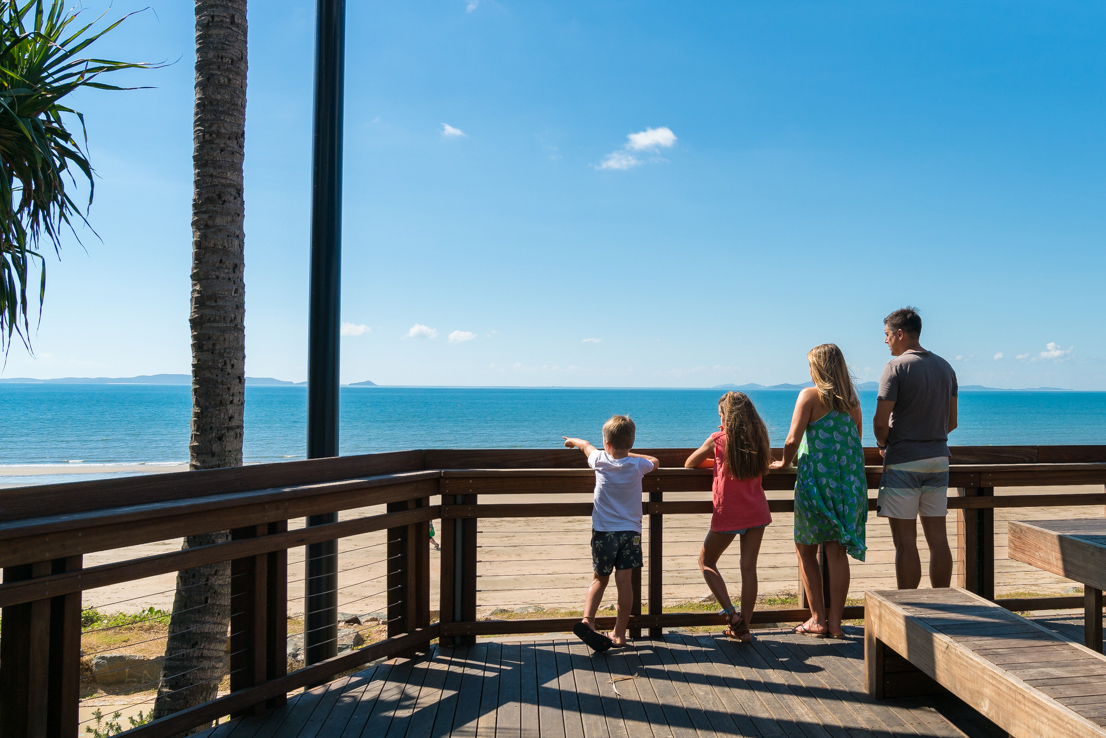 Day 6

Your tummy will thank you the second you catch a whiff of the incredible food on offer at Flour . Tuck into their signature smashed potatoes or pumpkin fritters, topped with gooey poached eggs and creamy hollandaise, perfectly accompanied by a cup of coffee and maybe a slice or three of cake to-go.
Catch the morning ferry across to Great Keppel Island and check-in to your beachfront cabin at Great Keppel Island Hideaway . Explore the island with a spot of bushwalking or join a glass bottom boat and snorkel tour with Freedom Fast Cats. Discover the incredible reef off Monkey Beach, a protected green zone boasting an abundance of fish and unique coral. Get your heart pumping with a spot of water-skiing, stand-up paddle boarding or guided jet ski safari and learn about the islands.
Tuck into fresh seafood for lunch and dinner at the Hideaway's bar and bistro and be sure to find yourself a nice patch of sand to catch an unforgettable sunset. Watch the sky turn brilliant shades of orange and pink before tucking down behind the horizon then steal away to your cabin and fall asleep to the sound of waves lapping on the shore.
Day 7
After breakfast it's time to head back to the mainland, climbing aboard a morning ferry. Grab a coffee from The Waterline Restaurant at the Marina then steal away Emu Park where you'll find the Singing Ship and Centenary of ANZAC walk. A tribute to the ANZAC's, the walk is exceptionally well done, offering great views of the local area along a beautifully designed trail as well as history, stories and insight into the brave digger's who have given so much for us. Lest We Forget.
When it's time to go, climb back in the car and head back to Rockhampton to catch your flight home, your belly full of great food, mind full of memories and heart full of joy from the amazing moments you experienced in the Southern Great Barrier Reef.