If you want to discover some of the region's fabulous food festivals, all you need is a little time and a hunger to try something new. This part of Queensland is famous for its stunning seafood, juicy beef, fresh berries and famous Bundaberg rum so why not sample them close to the source? Here are nine food and wine festivals to whet your appetite.

Spirit of Bundy Festival

Raise your glass to all things rum at this festival inspired by what is arguably the region's most famous drink. Dine on rum-inspired food, shake it up at a cocktail masterclass and enjoy great live music as await the unveiling of highly anticipated new rums, many of which are only available at the Bundaberg Rum Distillery. You can even create, blend and label your own personalised rum, with two bottles to take home (one to display on the mantelpiece and one to drink).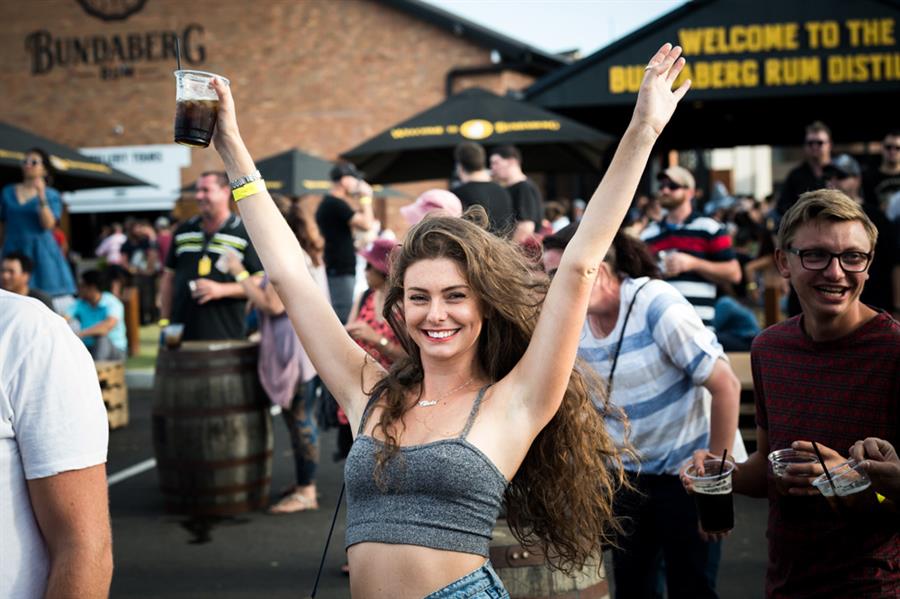 Winterfeast
Discover the farm-fresh produce of the Bundaberg region over 10 delicious days at Winterfeast, a culinary celebration featuring first-class dining and family-friendly fun. Beer lovers can join the Head Brewer of Bargara Brewing Co for a tasting tutorial while foodies will enjoy the casual Sunday Soiree lunch and exploring the region on an artisan food tour. When the lights go down, head to the Women in Voice cabaret with its talented performers and gourmet, cinema-inspired treats. This winter celebration is so cool, it's hot!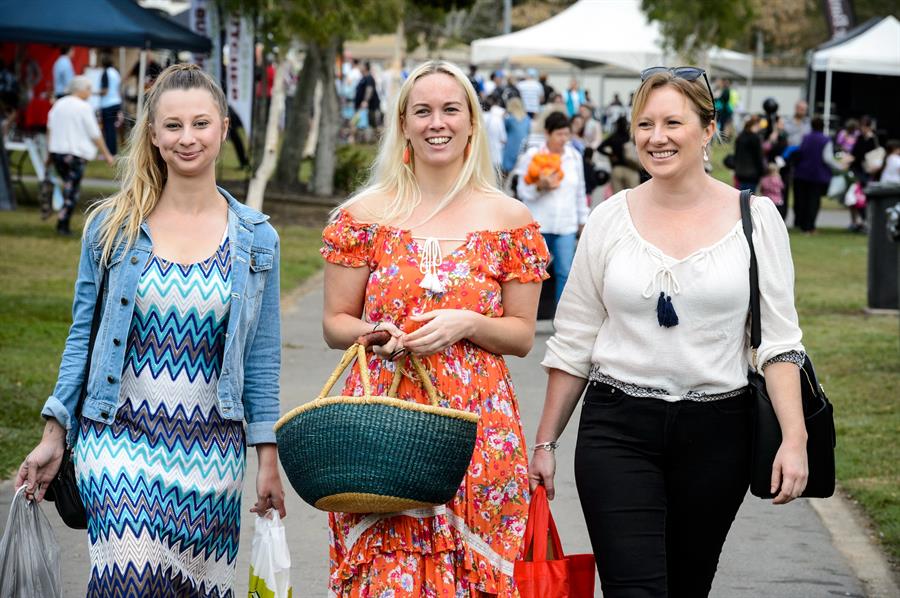 Monto Dairy Festival
Bring your herd to the South Hemisphere's largest dairy festival, featuring cheese tastings, sausage making, street stalls and woodchop and whip cracking displays. Celebrate with the locals at the Udder Butter Ball, sample dairy delights or head to The Dairy Carnival which runs from 10am until midnight at the Monto Show Ground, with rides, drive-in movies and entertainment galore.
Heartland Festival
What began as a simple celebration of all things made, grown and produced in the North Burnett has grown into a three-day culinary festival with fine wine, gourmet food, art, flowers and entertainment. From a unique artistic and culinary evening with local artists to the Berries to Beef Bus Tour which features a private tour of the RM Williams Centre, hosted by his Williams' son, this is a festival with heart.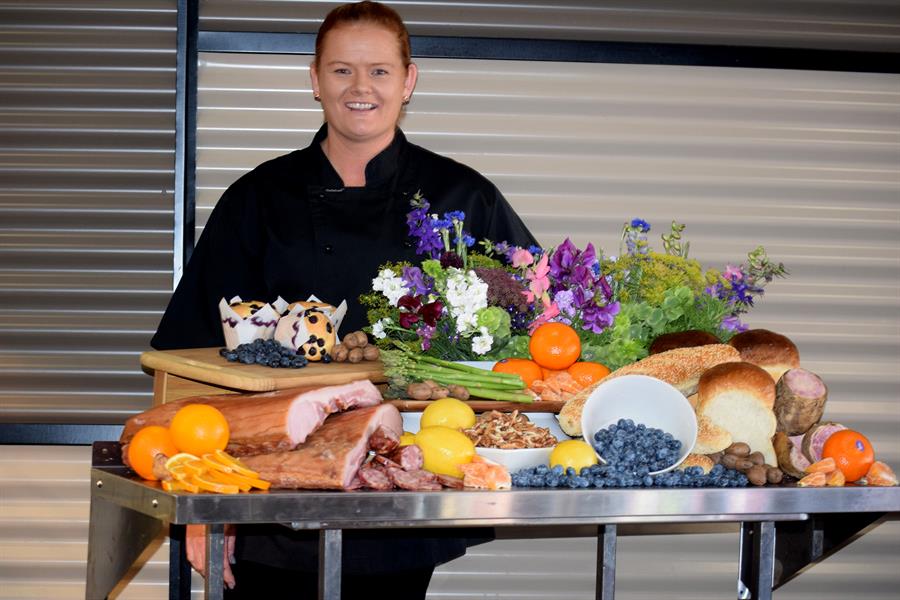 Feast on East Markets
If you enjoy shopping and good times, your ship has come in at Gladstone's Feast on East Markets. Held each time a P&O Cruise ship comes to town, these lively markets at the new East Shores Maritime Precinct on Flinders Parade showcase local arts and handicrafts and feature a tempting array of food stalls. Don't forget to bring swimmers for the kids so they can enjoy the fantastic (and free) waterplay park after lunch. There are also community barbeques, playground facilities, and a waterfront boardwalk with plenty of shady spots to sit back and enjoy the view.
City Farmers Markets
The City Farmers Markets bring the country to the city at Gladstone's Library Square. If it's homegrown, homemade or handmade, you will find it at this friendly market. Join the office workers who drop in on their lunch break to source the tastiest pasture-raised fresh eggs, fresh honey and fruit and vegetables from around the region or buy a cheap, delicious lunch from one of the many food stalls. If you are looking for souvenirs with a local flavour, you will find them here too.
Beef Australia 2018
People travel from around the globe to visit Beef Australia which is held once every three years in Rockhampton. As one of the world's largest and most highly anticipated beef cattle events, it features more than 4500 cattle from over 30 breeds with shows, parades and prizes. However, the highlight for most visitors is sampling the flavour-packed Aussie beef at the festival's myriad foodie events, from celebrity chef cooking demonstrations to the Hats 'n' Heels Cocktail Function and Beef Australia International Restaurant where guest chefs cook their favourite dishes featuring – you guessed it – beef!
Capricorn Food and Wine
Nourish your body and mind with signature dining experiences, food and wine master classes and interactive cooking demonstrations conducted by passionate and knowledgeable providores and chefs during this premier three-day food and wine event. If you want to learn more about food and wine, this is the festival for you. Even better, if you join the #CapFoodie Club, you will receive a free gift on arrival at this year's festival.
Wholly Cow Month
Learn why chuck needs a slow cooker, skirt suits a stir-fry, and whether rump is good for a roast during Wholly Cow Month, a celebration that you can sink your teeth into. Try the pop up restaurants at 'What's Your Beef?', a food event featuring celebrity chefs, beef masterclasses, workshops and more, or enjoy a hipster cowboy four course meal at the 'Bad to the Bone' dinner. There is also 'Secret Sunday Steak Madness', a unique dining event in a secret location. Wholly Cow Month is filled with delicious surprises.
HUNGRY FOR MORE?
Gayndah Orange Festival
Celebrating its 60th anniversary this year, the Gayndah Orange Festival is brighter than ever before. Watch the colourful street parade, participate in the Citrus Games, or frock up for the Orange Festival Gala Ball. There is also a free family fun day especially for kids (and their parents).