Diving - Barolin Rocks
The Great Barrier Reef was recently valued at an astonishing $56 billion dollars! But if you've been lucky enough to venture beneath the waves at Bundaberg's Barolin Rocks, then you'll agree that Australia's greatest natural wonder is indeed priceless… and an affordable undersea adventure on any budget.
Here you'll find one of Queensland's premier shore diving sites, where 5-10m visibility is a year-round regular and the ancient volcanic rock makes for fantastic fish spotting.
The shallows directly off the point offer snorkelers protection from the elements and rumours are rife of a pretty impressive blowhole that 'turns it on' as the high tide returns. But it's down in the depths that the Woongarra Marine Park truly comes to life with turtles, rays, sea snakes, moray eels and hundreds of coral varieties and reef fish your constant curious companions.
The conditions cater for beginners to experienced divers and it's all just minutes from beautiful Bargara!
Mountain Biking – Cordalba State Forest
The Promised Land is many things to many people; for some it's spiritual utopia, for others it's a 2012 historical drama starring Matt Damon and Hal Holbrook.
For mountain bikers making their way to the Southern Great Barrier Reef, it's untapped acres of single track and fire trails, nestled between Childers and Gin Gin, that are just waiting to be explored.
The Promised Land Trail Network, in the Cordalba State Forest, is home to more than 15km of trails suitable for riders of all abilities.
To get a feel for the terrain, push the pedals along the Joey Trail (800m) or Grass Tree Trail (2.4km) before stepping up to some of the intermediate routes including the Glider Trail (600m), Ironbark Trail (1.7km), Lost Trail (2.6km) or the Barking Owl Trail (3.5km).
And when the blood is well and truly pumping, it's high time to wage a 'black diamond' battle with the 3km Cow Bones Trail.
Remember courtesy is key when pedalling through the Promised Land – most of the trails are one way so take note of the road rules to avoid any collisions and be sure to pack plenty of water!
Bush camping is allowed in the forest but there are no facilities so visitors must be totally self-sufficient.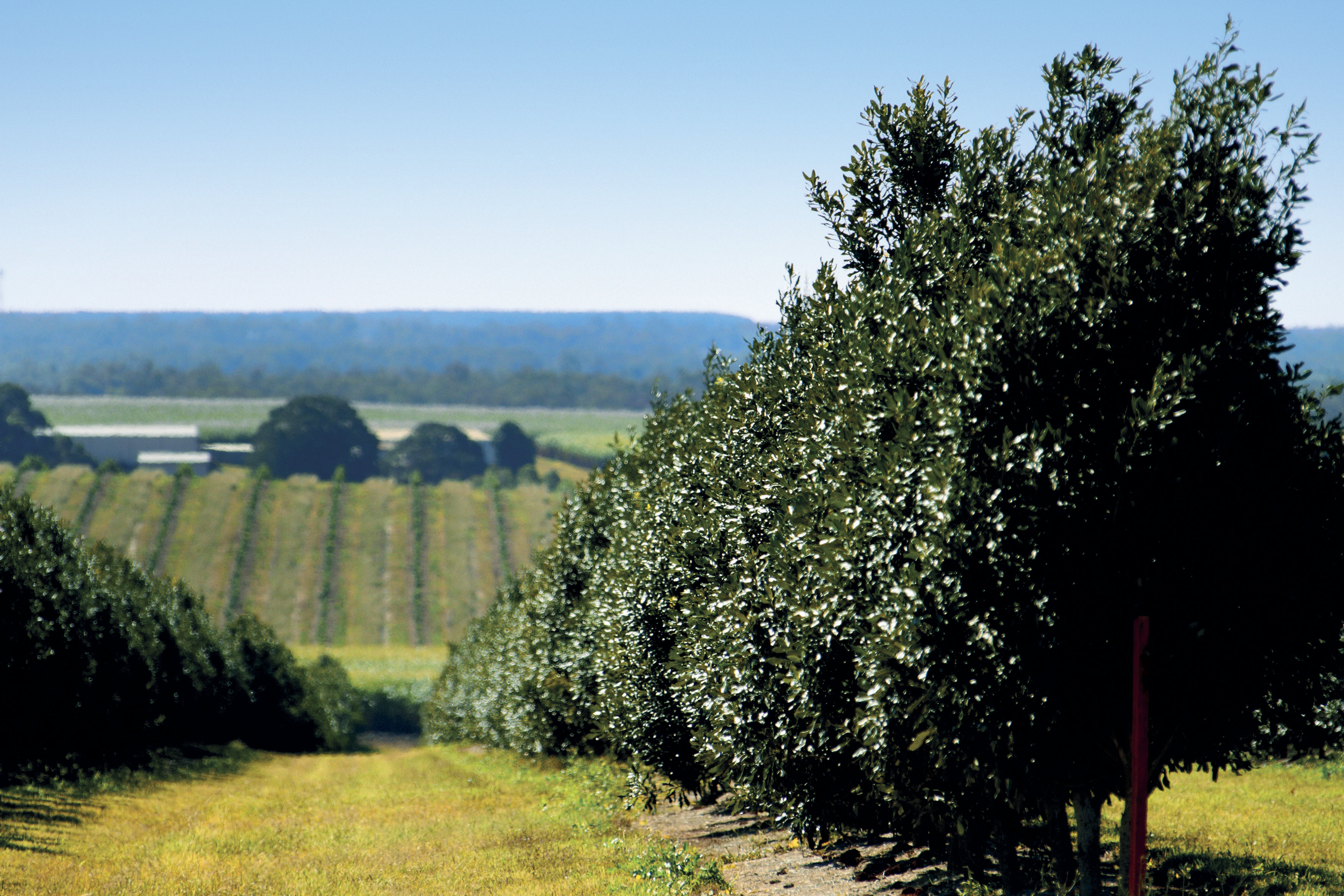 4WD – Kroombit Tops
Kroombit Tops National Park is a stunning reminder of our prehistoric past and a fantastic four-wheel-drive adventure for those that like to soak up the sites, but won't shirk the tough stuff.
Hidden throughout the rugged 800m high Kroombit Plateau you'll find a range of tracks to suit the amateur enthusiast through to the experienced expert, starting with the 35km Loop Road which allows visitors almost direct access to one of the park's most popular and haunting attractions.
Kroombit is the final resting place of a World War II B-24D Liberator bomber which crashed on a rainy night in 1945. All aboard lost their lives and an interpretive walk around the crash site has since been developed in their memory.
Those keen to test their mettle (and their vehicle's clearance) can continue on from the crash site through to the stunning sandstone 'Wall' camp site, while the Razorback Track is well worth the drive and will take you all the way to the Marble Waterhole.
Camping is available but fees apply and first-timers are encouraged to enter Kroombit from the Calliope side, which is also your last stop for fuel so make sure you top up.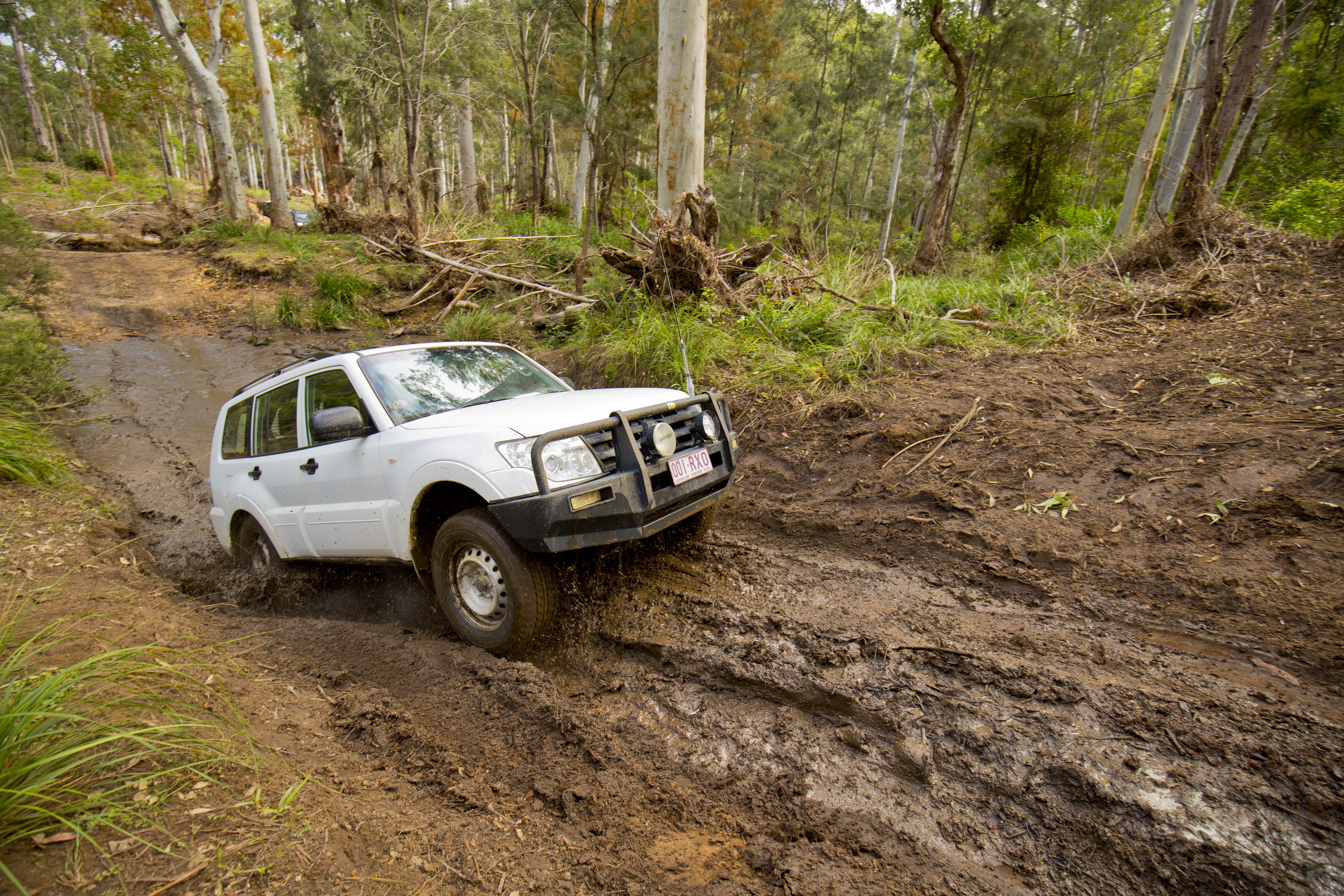 Scooteroo Tours
Motorbikes aren't for everybody… or are they?
In 2004, the owners of Scooteroo Tours were asking themselves that same question, when they launched what would officially become one of Australia's most popular coastal tours!
Today, riders of all abilities can see the sights of Agnes Water and 1770 from the back of their very own Harley… well, sort of.
While riding a modified mini chopper, riders take in all the sought-after sites including the stunning Central Queensland coastline, 1770 Distillery, Kangaroo Sanctuary and Art Gallery among others, before winding through the historic Town of 1770.
Tours run all year round – thanks to the enviable CQ sunshine – and all you need is a current drivers licence.
Flaming leather jackets and temporary tattoos are supplied, so (cue music) get your motor running and head out on the highway!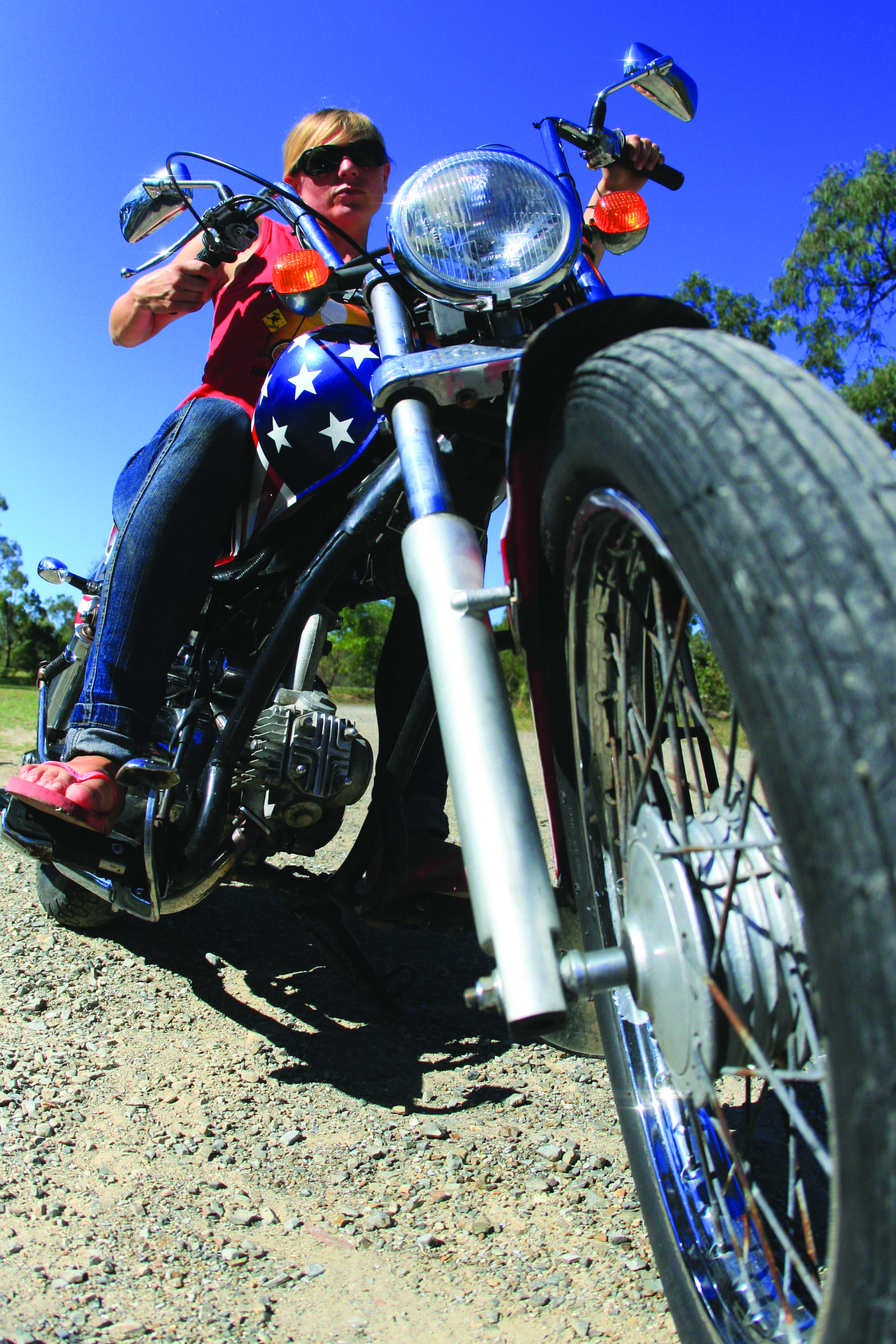 Jetski on GKI
There was a time when visitors were invited to 'Get Wrecked' on Great Keppel Island; today, not so much. Now, you're invited to experience secluded beaches, silky white sand and the crystal clear waters of the Southern Great Barrier Reef. And if there is a more exhilarating way than climbing on board a jetski from GKI Adventures, well we haven't found it!
With your experienced guides leading the way, the island is your oyster; motor round the headland and enjoy the seemingly endless list of beaches and bays on GKI– Long Beach, Wyndham Cove, Clam Bay, Wreck Beach and Butterfish Bay to name a few.
The lighthouse is well worth a visit, and if you prefer your holiday pace to be slightly slower, the sheltered bays and beaches make for perfect paddling conditions for SUPs, kayaks and canoes.
Accommodation is available but be sure to book in advance, cause once you arrive, you won't want to leave!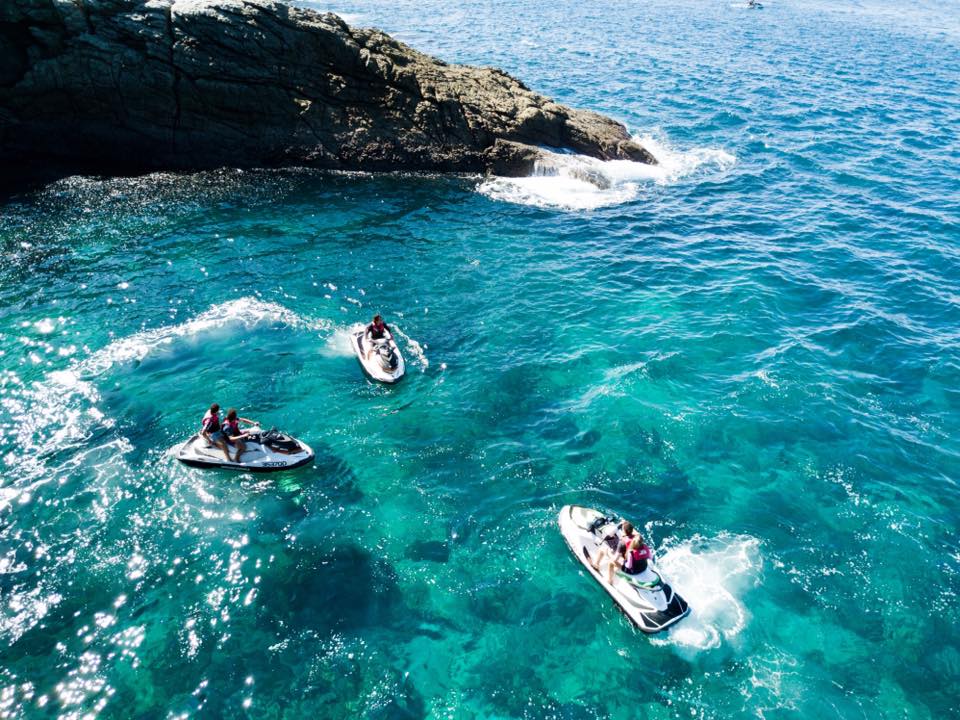 Adventure Caving
One hundred and thirty-five years ago, John Olsen navigated his way through the Capricorn Caves with little more than a solitary candle and a stout sense of adventure… now it's your turn!
The friendly staff at Capricorn Caves, just north of Rockhampton, will soon have you questioning your measurements and lining up for more with a variety of routes on offer through one of CQ's stunning natural wonders.
Caves like the Whales Belly, Caesarean, Fat Man's Misery and – naturally – Skinny Man's Misery are well worth squishing, squeezing, crawling and contorting your body for.
And what's more, the tour ends with a makeshift concert in the stunning Cathedral Cave, which regularly plays host to the coveted Underground Opera Company, thanks to the unbelievable natural acoustics.
All the equipment is supplied, but be sure to wear old clothes and shoes that don't mind getting a bit muddy… because you will get muddy!
On behalf of the entire Southern Great Barrier Reef, welcome to the underground!