THIS tasty travel tale begins with a purple passionfruit and ends with you firmly grounded in the rich, red soil which makes Bundaberg North Burnett so acclaimed for its fresh produce.
This is a story of foodie farmers, those who bring that produce and passion, from the paddock to the plate. And it's this same lust for this rust, red dust which prompted Bundy Food Tours owner Suzie Clarke to begin her tours by handing each guest a passionfruit.

"I have a passion for food," she says.
Suzie launched the region's first and only food tours in mid 2016 with the aim of visiting around four to five farmers and producers and giving visitors a true taste of what makes this region tick in every sense of the word.
There's three different tours, one on the north side, one on the south and a Saturday Taste of Bundaberg tour.
On a typical tour, depending on the time of year, you will drive past those signature cane paddocks, and fields where sweet potato farmers are plucking their crops from the earth. There's sprawling tin and timber Queenslander homes and fields of sunflowers. Suzie even presents guests with a comprehensive A-Z calendar of fruit, vegetables and nuts, which outlines what is being grown in the region at various times of the year.
During this 4.5 hour journey you will meet farmers, fishermen and butchers, many of whom have been on the land for generations such as fourth-generation farmer Anthony Rehbein from Bunda Ginger.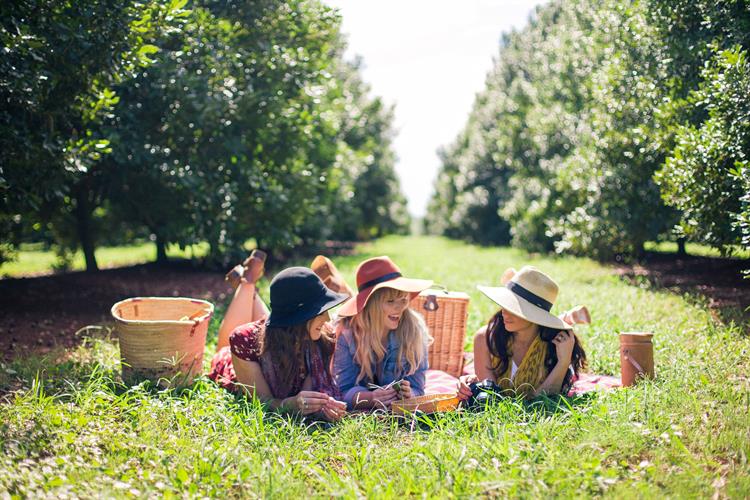 Originally cane farmers back in the 1980s, around 12 years ago they were approached by Bundaberg Brewed Drinks to grow ginger and at one point were producing up to 1000 tonnes a year.
"Diversification is everything in this business. Ginger is a really hard crop to grow. It is planted in September and it is a longer crop to produce. It sits in the ground for 12 months and anything can happen," Anthony says.
"Within 12 hours of being planted it has to be watered and then every day from then on. It is like a child.
"Last year we lost a crop through 11 days of rain and the tears started rolling down my face and wouldn't stop rolling. So we sold the farm and looked at going into hydroponic production."
These days Anthony has 70,000 ginger pots which he transforms into pickled ginger, ginger bites, and ground ginger. He's also growing turmeric.
"If I was to line up Fiji, Thai and Australian ginger, you'll know which one is the Penfold Range," he says of Australian-grown ginger.
"I'm only 43, I've got a fair bit to give. There is nothing more I like than experimenting and growing."
Prickle Patch Dragon Fruit Farm owners Bruce and Carol Wallace are cane farmers who are also diversifying into dragon fruit in the middle of their cane field.
Carol, who hails from the Philippines, had never even been on a farm before she arrived in Bundaberg.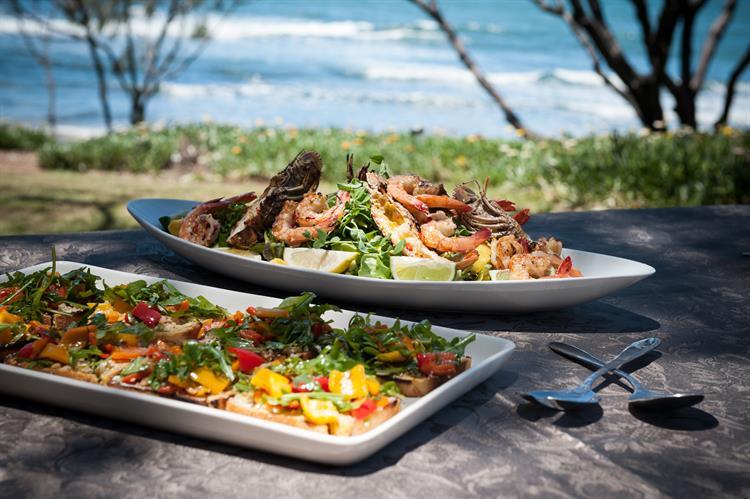 They started growing dragon fruit 11 years ago with three cuttings. Now they have 3600 plants, and each fruit is handpicked.
"The first week we had one grow I was like 'oh my God', I thought it was so beautiful," Carol says.
Last year the couple produced 40 tonnes of dragon fruit on their 1.5ha property.
Nearby, at Windhum Farms, Linda and Darren Zunker grow sweet potatoes, taking advantage of the distinct Bundaberg climatic conditions not available anywhere else.
"There are lots of varieties of sweet potatoes but the shops dictate which variety they want you to eat," Linda says.
They also diversify in macadamia nuts on their 210ha of farm land.
Prichard Farms Sweet Potatoes, on Bundaberg's North Side, has exploded from 48ha to 404ha, producing 500,000 boxes each year and making it one of Australia's top three sweet potato producers.
Over at Redridge Produce, Ash Emerick is a third generation fig farmer whose family produces up to 60,000 figs a year in what is believed to be the biggest fig growing operation in Australia.
Each vine contains 40 to 60 figs which are handpicked every single day.
It's a similar story of blood, sweat and tears you'll hear all over the region, from Bundy Limes to Rosengal Beans and Bundaberg Roses.
At Surfie Chicks Free Range Eggs, Toni Simmons sells freshly-laid, same-day eggs with a distinct wave emblem on each shell. While Toni is not a surfer, she named her business, which also offers Pony Parties, after its proximity to the Bargara coastline.
Her 180 chickens each lay between five and six eggs a week, which are sold to local cafes and restaurants.
"I'm 40 this year and I thought 'why not become a farmer?" she says.
Why not indeed? Yes, this is a story of dedication and diversity. And passion, don't forget the passion.