A welcoming little beach town with a very big soul, Agnes Water is an unspoilt gem nestled along the Queensland coastline. Just about halfway between Bundaberg and Rockhampton, it offers respite from the world outside, making you feel a million miles away from everything while offering so much. Lovely locals, abundant wildlife, stunning stretches of beach and access to the Southern Great Barrier Reef, Agnes Water has it all. To help you make the most of your visit, here are 10 awesome things you absolutely must do in Agnes Water.

1. Explore the Paperbark Trail
Visit the magical Paperbark Trail located close to the heart of Agnes Water, opposite the entry to Springs Beach. Here you'll find a trail of stepping stones perched above the forest floor, leading into the trees like a path in a fairytale. The loop should take around 15 minutes, giving you plenty of time to wander the trail, make friends with a few local creatures and soak it all in. Just be sure to pop on some bug spray.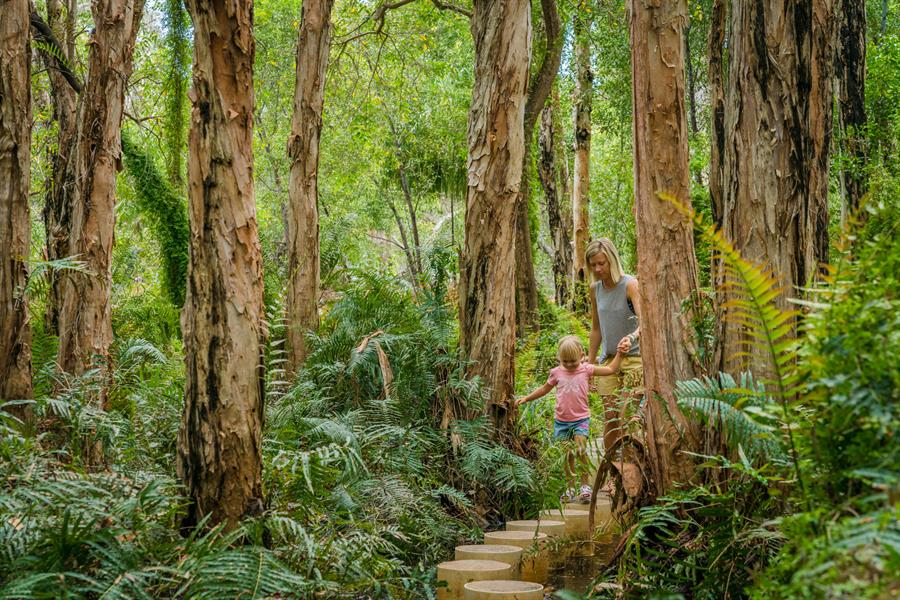 2. Take a sunset kayak tour
Climb aboard your very own kayak and set out with 1770 Liquid Adventures . The fully guided tour will see you exploring the Joseph Banks Conservation area past Captain Cook's landing spot, secluded beaches and the headland, offering the opportunity to spot turtles, dolphins and other friendly wildlife. It's a great way to see the area from a new angle and catch a rather spectacular sunset.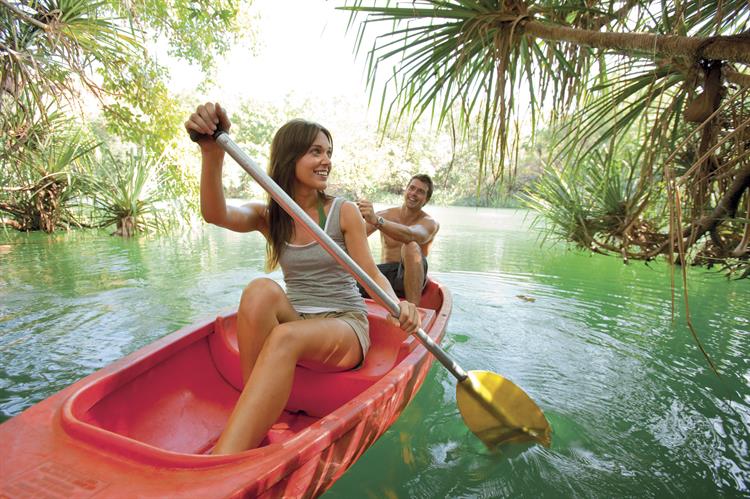 3. Check out the Discovery Coast Markets
Held on the second and fourth Sunday of the month during Queensland school holidays, you'll find the Discovery Coast Markets at the SES grounds between Agnes Water and 1770. Here you can get your hands on beautiful fresh produce, unique arts and crafts, a wide variety of plants and locally made beauty products as well as second-hand goods and so much more.
4. Take a sunset cruise on the LARC!
Hop aboard the local amphibious vehicle for a sunset cruise with a difference. 1770 LARC! Tours run a range of tours showcasing the best of the area. The afternoon cross takes passengers across Round Hill Creek and along the coastline of Eurimbula National Park where they can spot turtle nests and string rays playing in the shallows. Learn about the region's unique and fascinating history while soaking in million-dollar-views.
5. Learn to surf at Agnes Beach
What better place to learn to surf than the stunning Agnes Water Beach. Book a lesson with Reef 2 Beach Surf School and get hooked up with a longboard and rash vest before setting off down to the water. Under the watchful eye of an experienced instructor, you'll learn how to pop up on your board and ride your first wave. It's a great way to get active and have a whole lot of fun in a beautiful part of the world.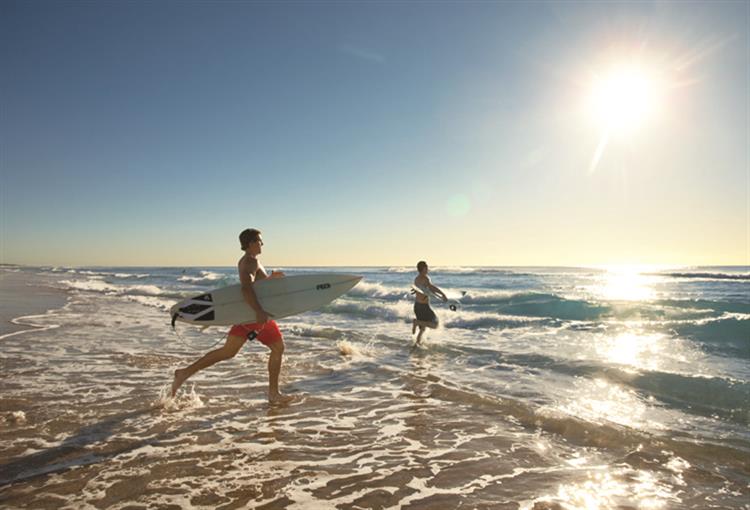 6. Explore Deepwater National Park
Join a guided tour with Arty of Moondoggie Beach & Bush Tours and tap into his wealth of local knowledge. Each day tour is tailored to your interests, combining in-depth insight to the local area with fishing, bushwalking, surfing kayaking, stand-up paddleboarding or photography to make sure you get the most out of your visit. Have your tour take you into the gorgeous Deepwater National Park to discover secluded beaches, hidden spots and incredible views.
7. Do the 1770 Butterfly Walk
Each year, from March to June, the 1770 Butterfly Walk comes alive with thousands of Blue Tiger Butterflies. The walk itself takes around 15-25 minutes, starting from the Captain Cook Monument and wrapping along the coastline offering stunning views of Bustard Bay. It's an amazing experience unique to the area, so be sure to have your camera on hand. Afterwards, continue on to explore the Headlands Lookout and soak in more panoramic views of the ocean.
8. Day cruise to Lady Musgrave Island
Spend a day exploring the calm waters of a coral lagoon with Lady Musgrave Cruises . Take a guided tour of Lady Musgrave Island and learn about the island's unique bird life before climbing into the pristine blue water where you can get up close with an abundance of colorful fish. Discover bright coral and glittering fins, soak in the Queensland sunshine and make friends with a turtle or two.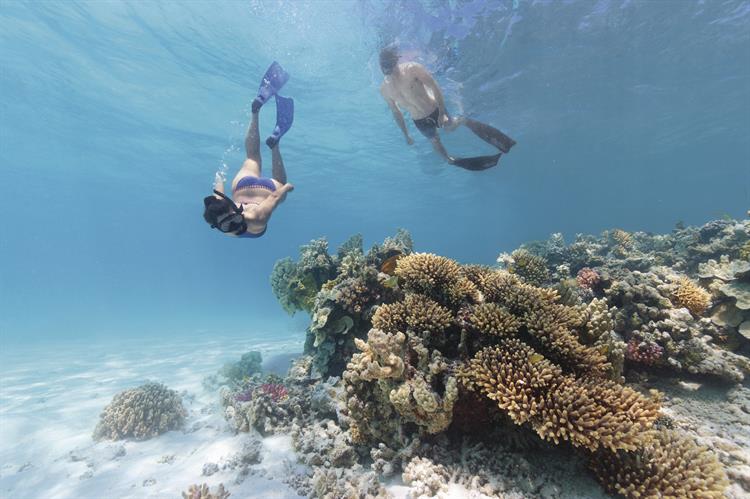 9. Take an offshore fishing charter
Meet up with the team from Hooked on 1770 Adventure Tours and set sail for a day of reef fishing. With all your gear supplied and access to invaluable local knowledge, your only job is to cast a line or two and soak in the serenity. Reel in fish like Nannygai, Sweetlip, Cod, Cobia, Mackerel, Hussar and Parrot or take a shot at Red Emperor and Coral Trout.
10. Watch the sunset from 1770
There are few better ways to end the day in Agnes Water then to watch the sunset from a comfy patch of beach or headland at 1770. The sunsets here are incredible, throwing brilliant shades of orange, pink and golden yellow across the water as the sun slips below the horizon. It's one of the few places on the East Coast you feel as though you're watching the sunset over water.